About
Motim Industries is a small engineering consultancy base in Newport RI focused on electromechanical invention and core technology development. Using our in-house prototyping capabilities and multidisciplinary skills, we are able to progress from idea to breadboard and on to a fully developed prototype incredibly efficiently. With a trusted network of partners in industrial design, regulatory oversight and manufacturing we can help you get your project to market faster.
Team:
Tim Moulton, Founder and President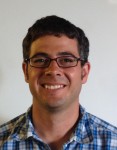 Mr. Moulton is a fifteen year veteran of the product development industry and is currently president and principal engineer at Motim Industries. In that role he has led the development of products and technologies for the medical, automotive and consumer markets. His specialties include complex mechanism design, highly integrated electro-mechanical design and complex engineering analysis. The products he designed can be found around the world and are sold under such brands as Medtronic, GSK, Unilever, Volcano and Radioshack. Tim received a B.S.E and M.S.E. in Mechanical Engineering from the University of Pennsylvania where he published research on MEMS (Micro-Electro-Mechanical-Systems). He got his start in product development while working at IDEO, holds several U.S. Patents and has been on the technical advisory board of two private companies. Tim lives in Newport, Rhode Island with his wife and young son and their springer spaniel. When not tinkering in the shop with his free time he may be found snowboarding in the winter or playing beach volleyball in the summer.
Conor MacKean, Mechanical Engineer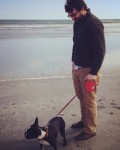 Joining the team in November of 2012, Conor brings with him a large amount of experience in the automotive and alternative energy fields. While in high school, Conor headed the electric vehicle club, completing the conversion of a full size truck along with a single-seater endurance electric racer. After graduating from Lehigh University with a B.S. in Mechanical Engineering, he led the engineering effort at Greasecar, developing kits to run vehicles on vegetable oil. Conor also worked on the development of fuel cell stacks for remote military installations. Conor lives in Providence with his girlfriend and his boston terrier. He can be found outside the shop working on his VW pickup, brewing beer, or on the slopes during the winter.
 David Dennis, Mechanical Engineering Intern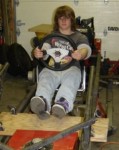 David is currently a senior in the Mechanical Engineering program and the University of Rhode Island. The majority of his work experience is in design and prototyping, using both manual and CNC machining techniques. David spends his free time wrenching on and racing cars. He started building go-karts at eight years old, and has worked his way up to building a complete tube-frame hillclimb car from the ground up.